Mini Sessions are here!  Mini Sessions are here!
I'm excited to announce my annual fall mini sessions for Chicago families!  This year you have your choice of two fabulous locations — a gorgeous park on the northwest side, or downtown Chicago along the iconic riverwalk.

Chicago Fall Mini Sessions
Saturday, October 21 – Chicago Riverwalk
Saturday, October 28 – Gomper's Park
Saturday, November 4 – Chicago Riverwalk
(In the event of inclement weather, sessions will be moved to Sunday on the same weekend)
$275 – Due at time of booking
Upgrade to all full-resolution images in your gallery at time of booking for $75 – price increases to $100 after your session.
Included in your session fee:
– 20 minute session for up to 5 participants
– 10 full-resolution digital files w/print release
– One (1) 8×10 mounted wall print
– Additional images available for purchase and 30% discount on any products, including holiday cards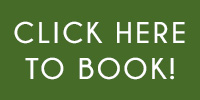 Don't forget to visit me on Facebook to follow along with my latest sessions and updates!