Letters to Our Children is a monthly blog circle that celebrates the little one's in our lives.  Please be sure to click on the link at the end to see what my fellow blog circle photographer's are sharing for the month.
———-
May, 2014
Dear Grayson,
Do you know what the best part about being your mother is?
The laughter.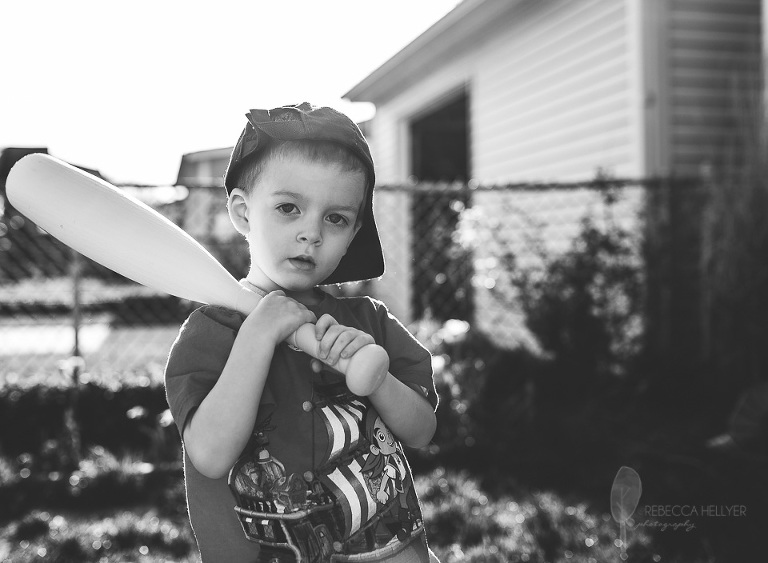 I could listen to your laugh all day long.  Even when you laugh in your crazy, maniacal way, or when you announce "I can laugh the loudest of all!" and then cackle hysterically.  It's fantastic.  It's completely and utterly contagious.  I don't know how anyone could possibly not giggle along with you when you do it.  You make us laugh all day long.
I hope you never lose that.  That feeling of pure happiness.  The joy.  The smiles that seem to generate from deep within your sweet little soul and bubble up and out to the world.  If you are ever feeling down or sad or just not quite yourself, I hope that the joy that lives within you, the laughter that is an intrinsic part of who you are…I hope that joy finds a way to help you smile.
Every day you make your daddy and I laugh.  I mean, big belly laughs.  From the moment you jump out of bed early in the morning to the moment your tired eyes close at night, we laugh and laugh.
You run around the house pretending to be Superman or Batman.
You play baseball like a pro, and exclaim "Awwwww…bad pitch!!" when daddy throws the ball in a silly way.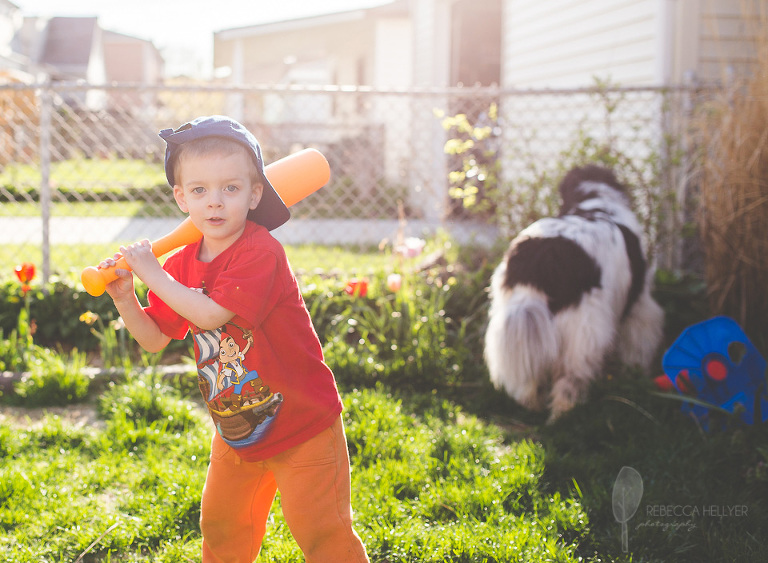 You say the cutest, silliest things.
You tell us jokes…
You: "Knock, knock!"

Us: "Who's there?"

You: "Grayson Batman!"

Us: "Grayson Batman who?"

You: "Grayson Batman ME!  Ha ha ha!"
You gallop, you jump, you spin, you crash.
And all the while you laugh.  And we laugh.
You make us smile, even on the dreariest days.
I wish I could bottle up the laughter and save it for all time.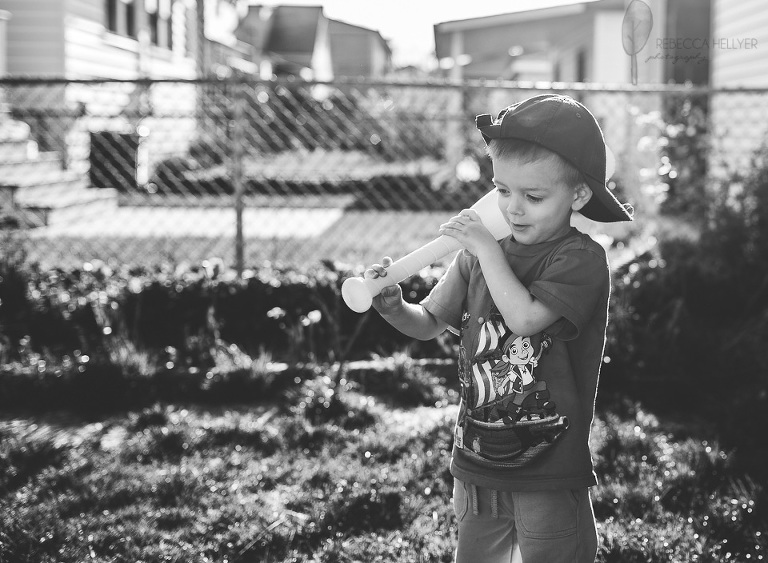 I love you,
Your mom
———-
Now please click over to Ashley's blog to see her letter to her child.
Rebecca Hellyer Photography is a Chicago child photographer who specializes in maternity, newborn, child, family and wedding photography.  Please contact Rebecca to schedule your custom session today!