Can we talk for a moment about letting go?  Letting go of perfection, letting go of the rules, letting go of the impossibly high standards we hold ourselves up to…

Every day on photography forums I witness this peculiar phenomenon.  Photographers…new ones, seasoned ones, professionals, hobbyists…photographers of all skill levels and background, sharing their joyous, beautiful, emotional, wonderful images but prefacing them with "I know it's not perfect, but…"
Why do we do this?  Why do we need to first point out the flaws we see before simply accepting the beauty?  For there is beauty in imperfection, and there is most certainly imperfection in all beauty.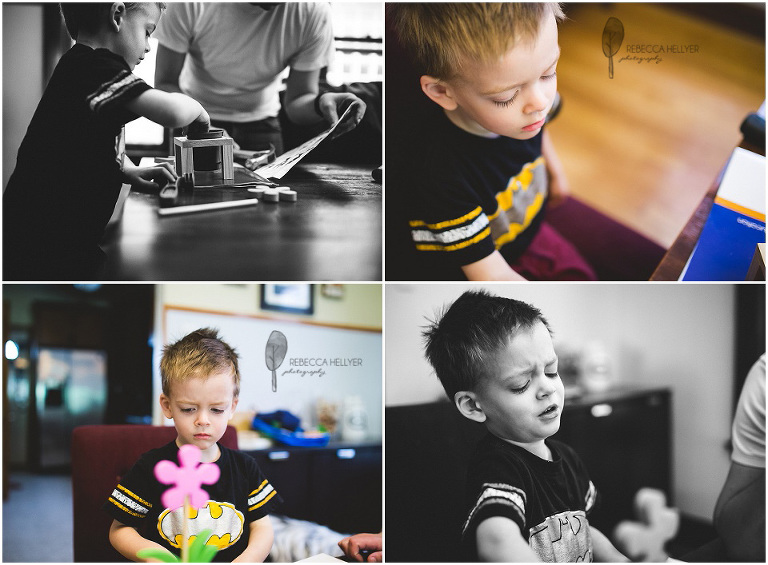 As parents, we teach our children that they are perfect just the way they are.  Even with a crooked nose or a gap-toothed smile.  Even if they snort when they laugh.  Even if they're afraid of the dark, or they run slower than their friends, or they don't like the latest "cool" trend.  We don't point out these differences and say "Well, you're not perfect, but…".  No.  We hug them, and kiss them, and laugh with them, and cry with them.  We tell them that they are perfect.  That they are worthy.  That they are important.  That no matter how perfect their friend's nose is, how straight her teeth or how lovely her laugh…no matter how brave, how fast, how cool she is…there is no need to compare because there is no comparison.
Today you are you, that is truer than true. There is no one alive who is youer than you.
– Dr. Seuss –
Why don't we believe the same of ourselves?
Why don't we believe the same of our work?
Why do comparisons and the nagging thought that our work isn't good enough even cross our minds?
Why does it matter?

I recently printed a whole bunch of personal images to put in an album.  Yep, that's right.  I printed over a hundred little 4×6's and spent an afternoon sliding them into plastic sleeves in an album.  My three year old son saw the album sitting on the table.  He clambered up into my husband's lap and together they turned the pages, boy asking questions and daddy telling him the stories behind the pictures.  Where I saw boring compositions, my son saw memories of a hotel stay in Louisville.  Where I saw blown highlights, he remembered the horse races at Churchill Downs.  Where I saw awful white balance, he saw daddy waiting at the airport and remembered the weekend he got to spend with grandma and "pampa" ("pumpah"? I don't know) while mommy and daddy were away.  The flaws were irrelevant.  The soft focus, the blur, the bad light, the weird skin tones.  Irrelevant.
Now when I take personal images I force the little voice in the back of my mind to be quieted.  That little voice that says "No…this is not good enough…"
Now I say "Yes, this is enough."
Yes, it is perfect.
Because this…this, is us.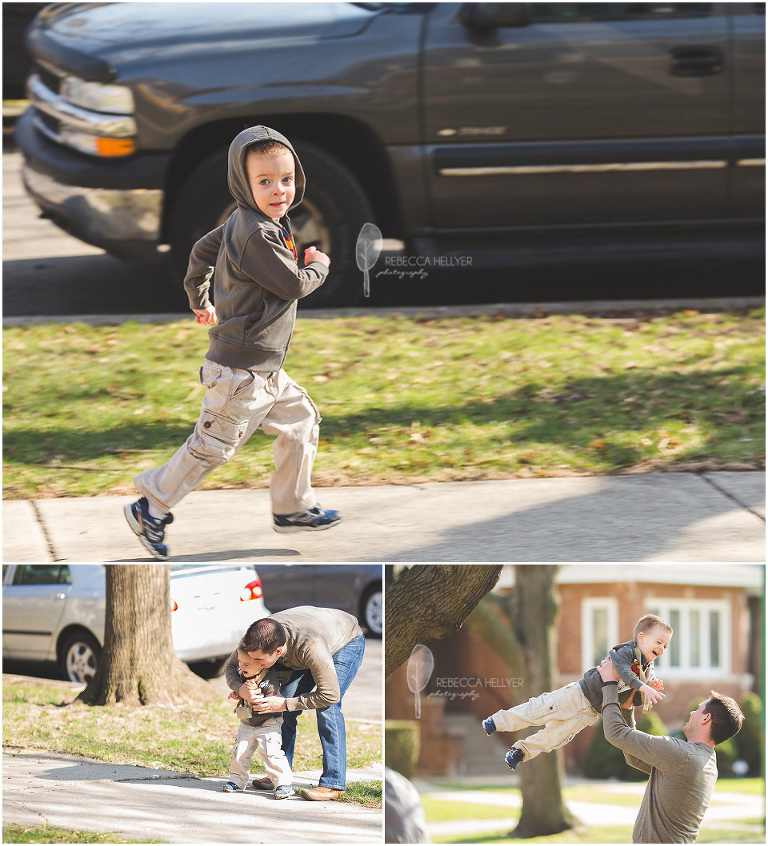 ---
Rebecca Hellyer Photography is a Chicago photographer who specializes in maternity, newborn, child, family and wedding photography.  Please contact Rebecca to schedule your custom session today!