I first met this sweet family back in fall of 2014 when I took some family photographs for them.  I had so much fun with them — those little kiddos are just the CUTEST!  No lie…they are probably some of the most chatty and outgoing children I've ever had the pleasure of working with.  They kept us all laughing for the entire session, and I loved every minute of it.
So!  When mom reached out to me requesting a mini-session to celebrate Mr. T turning one, I was so excited!  We decided to do some cake smash photographs, as well as just a couple of portraits.  I travel to clients homes for cake smash sessions and bring a couple of backdrop options — mom definitely chose the right color with the blue, which helped bring out those beautiful baby blue eyes of his!  This little man is just so stinkin' adorable — I LOVE this session!
If you would like to capture some cake smash photographs to celebrate your little one's birthday, contact me today!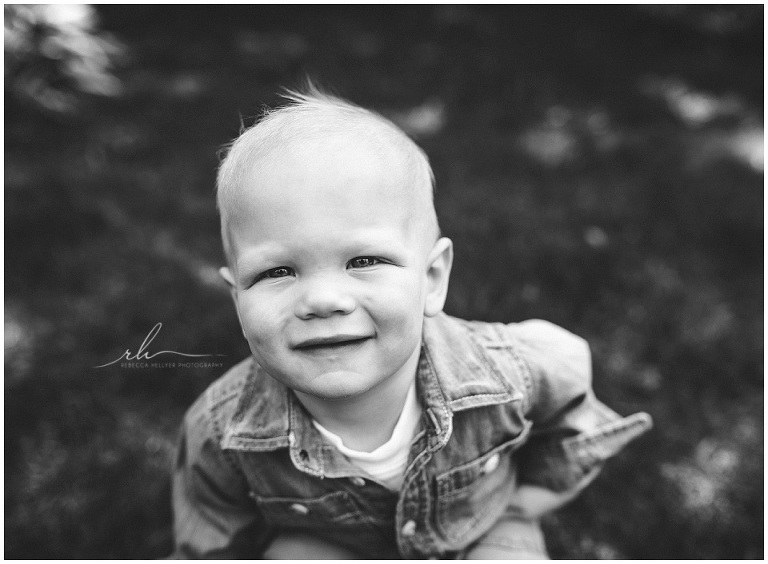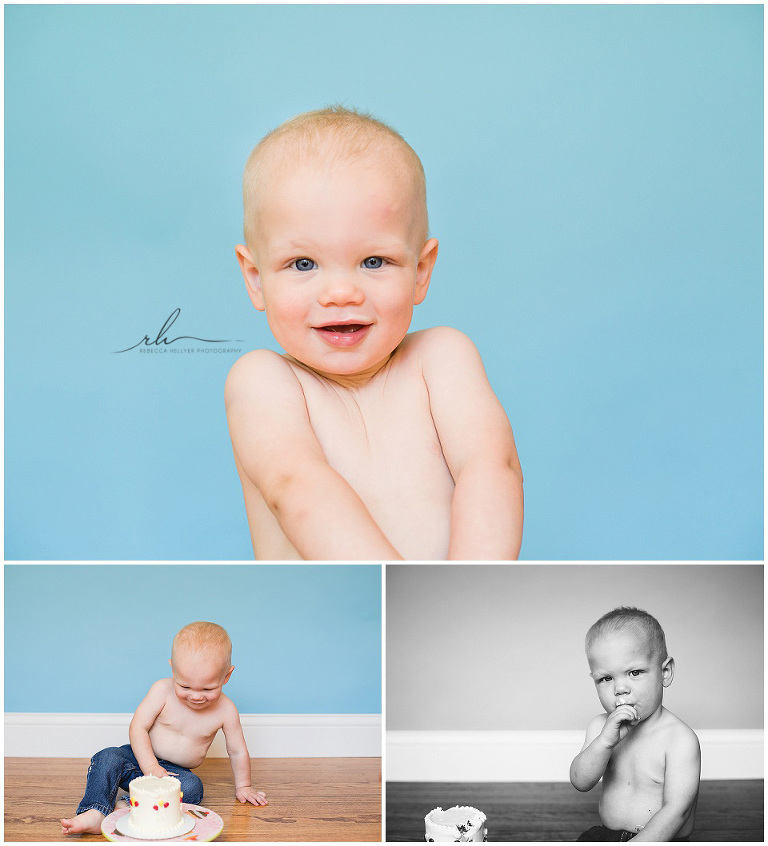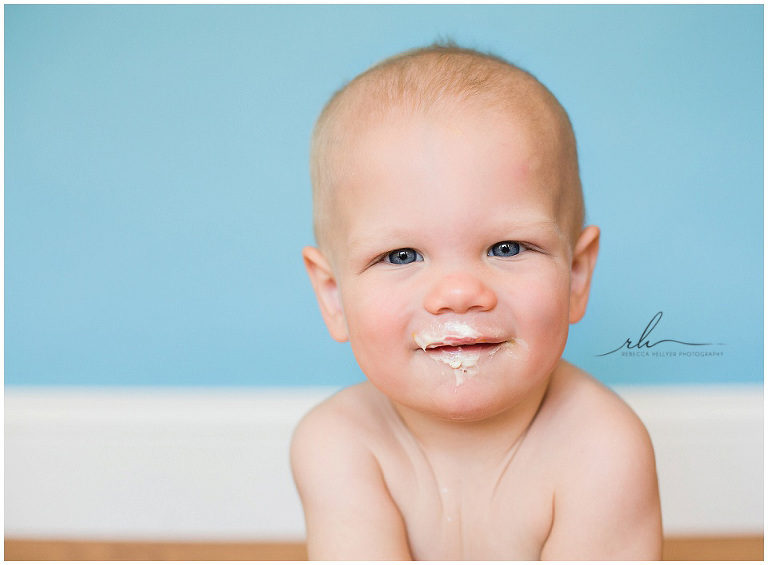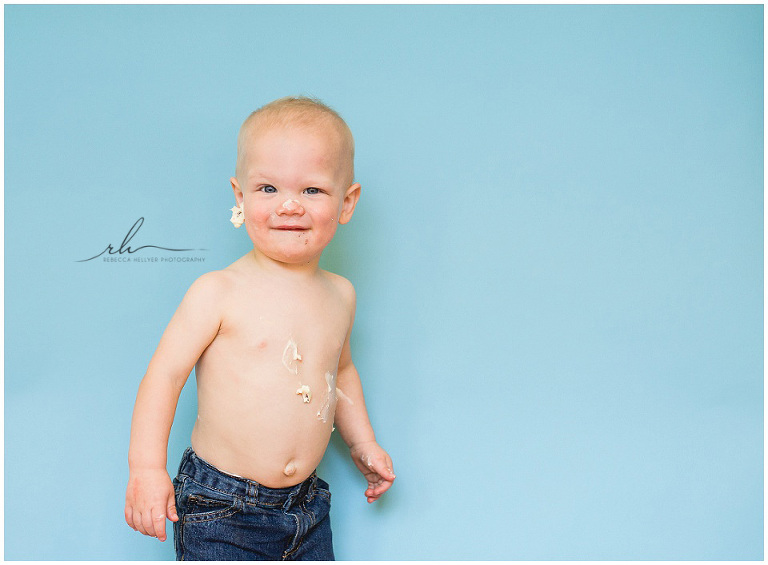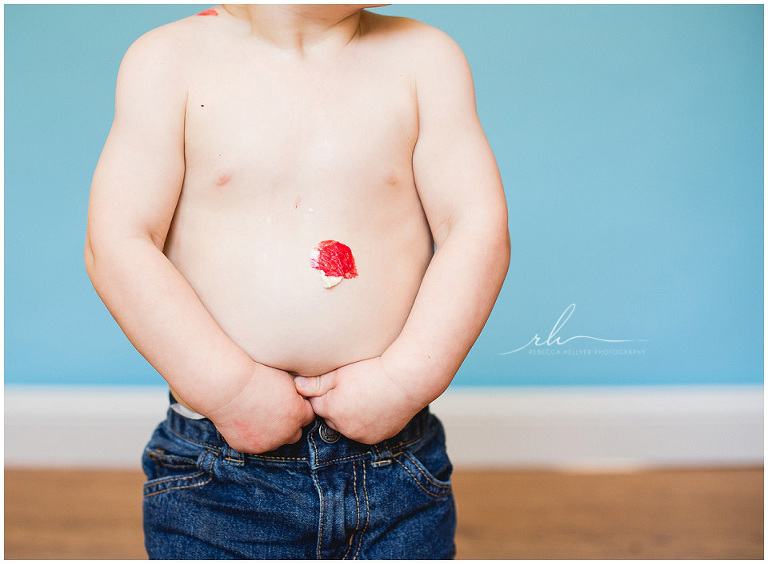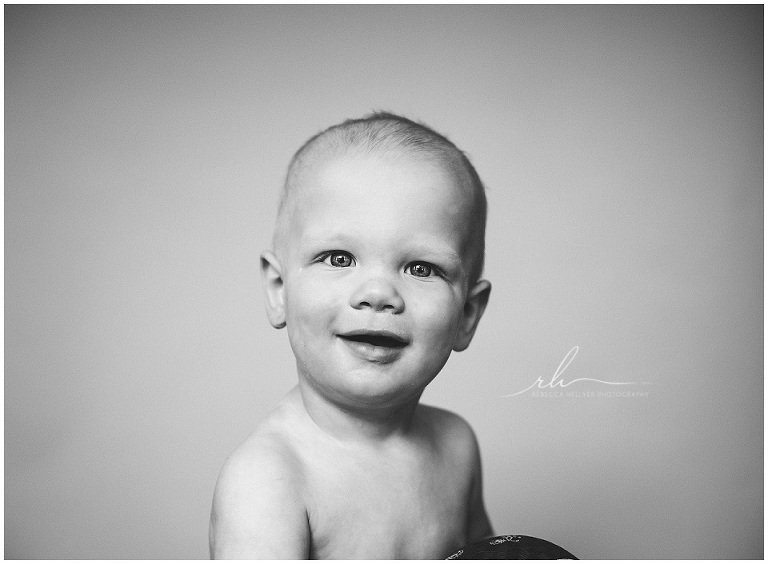 Rebecca Hellyer Photography is a Chicago photographer who specializes in maternity, newborn, child, and family photography in Chicago and the Chicago suburbs. Please contact Rebecca to schedule your custom session today!