These clients contacted me in early December to schedule a time to take some photographs for their holiday cards!  It was just a few weeks before the holiday season (we even got to see the CTA Holiday Bus!) and a typically chilly December day in Chicago, but we had such a great time taking their photographs down around Grant Park and the 18th Street bridge.  This couple is just super sweet and fun, and their sweet doggie kept us all laughing.
Fall sessions in time for holiday card photos are filling up!  Be sure to contact me today to reserve your session time.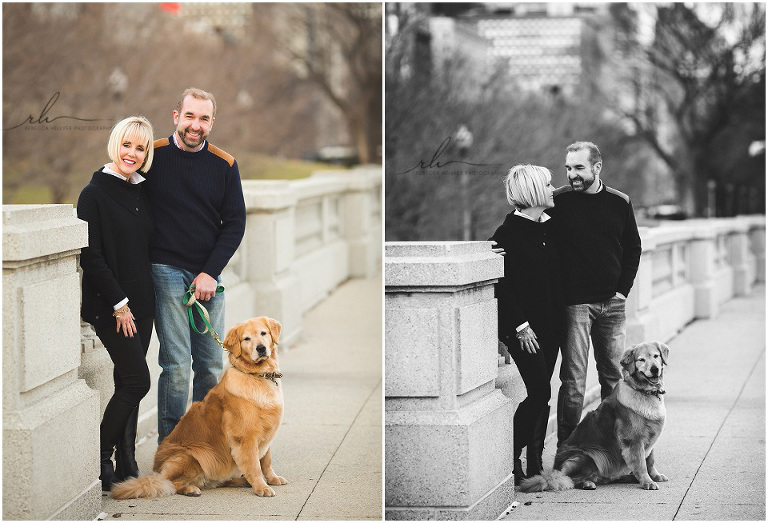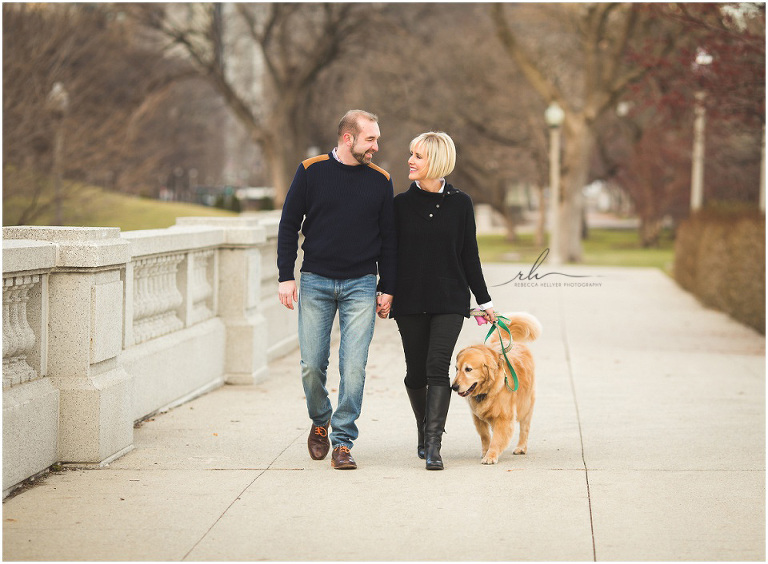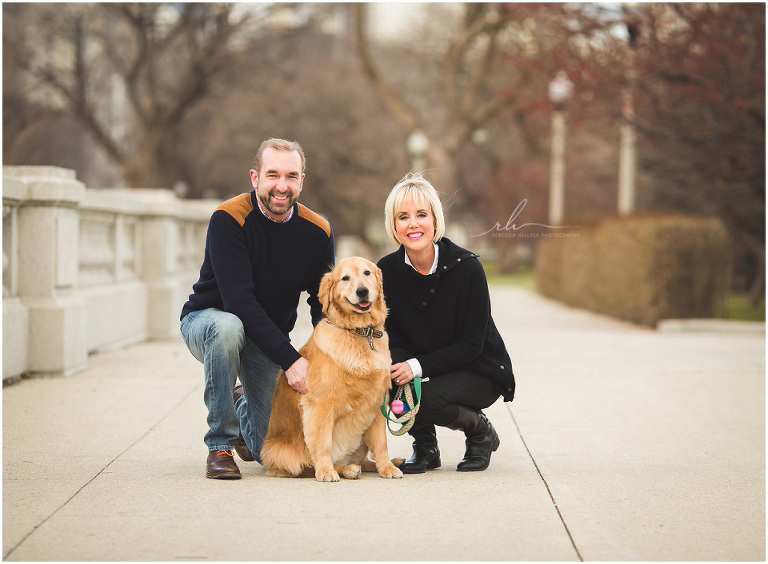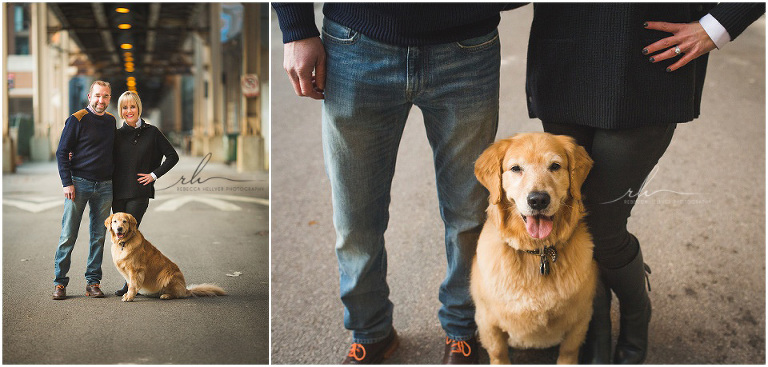 And one of the Holiday Bus!!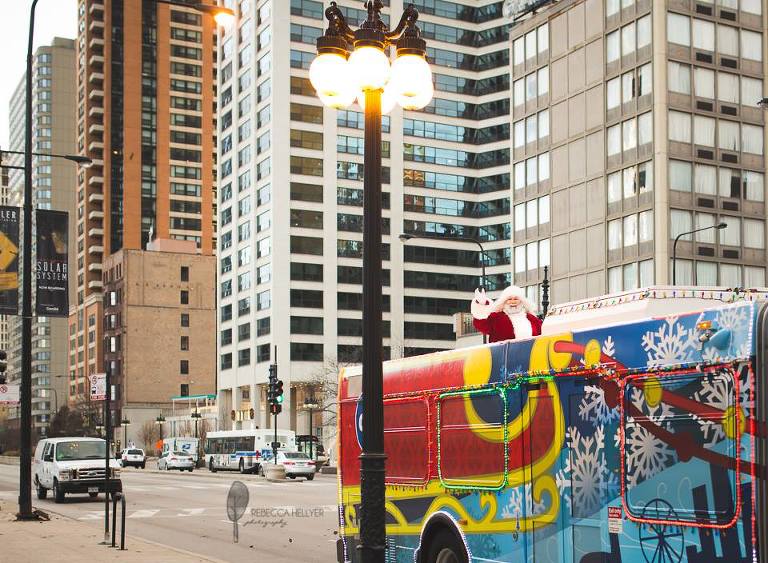 Rebecca Hellyer Photography is a Chicago photographer who specializes in maternity, newborn, child, family and wedding photography in Chicago and the Chicago suburbs. Please contact Rebecca to schedule your custom session today!