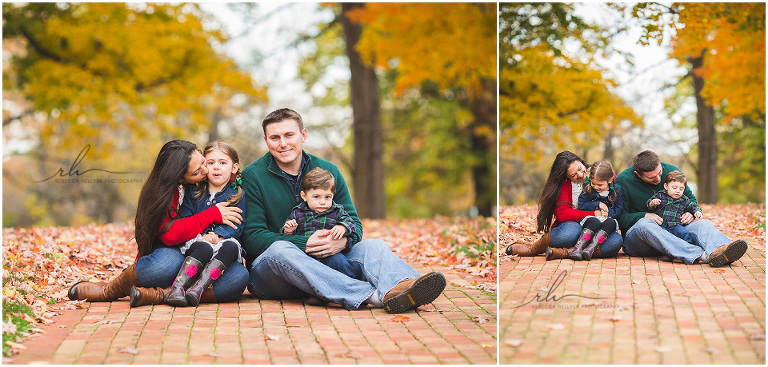 I'm always flattered when a fellow photographer inquires about a session with me!  This sweet lady is also a photographer, and I was so excited to work with her for their "fall in Chicago" family photographs.  I met up with them at Ryerson Woods in Lake County (just a little way outside of Chicago) and the fall foliage was INCREDIBLE!  Not even joking…it was just spectacular.  It was a typical cloudy fall day, but the color on the trees was so intense it brightened everything up.  Isn't it amazing that locations like this are just a short drive outside of Chicago, and so perfect for family photos!
This sweet mama mentioned in her questionnaire that she and her son have a special bond, and so I made sure to capture some especially sweet moments of them together — aren't they just the sweetest?!  I want to smoosh his little cheeks so much!  And daddy with his little girl just melts my heart.
Fall family sessions always fill up crazy fast, so be sure to contact me early to book one!  Or you can book one of my upcoming mini-sessions if you don't want to wait until fall!