I'm super excited to offer these gorgeous layflat books! These books come as part of my newborn session packages. All newborn clients will receive one of these 8×8 leather-bound books with 10 spreads/20 pages, which will hold approximately 30 of your favorite newborn session images. The books are perfect for regular sessions and aren't as expensive as my wedding albums. They're the perfect way to archive your favorite images from your session!
(All images in this book are of my family, courtesy of the talented Megan Schreurs Photography. This book contains nearly 20 spreads/40 pages, so is twice as thick as a regular session book will be.)

The books come with foil stamping on the front cover in your choice of two fonts. There are 14 different colors to choose from for your leather cover!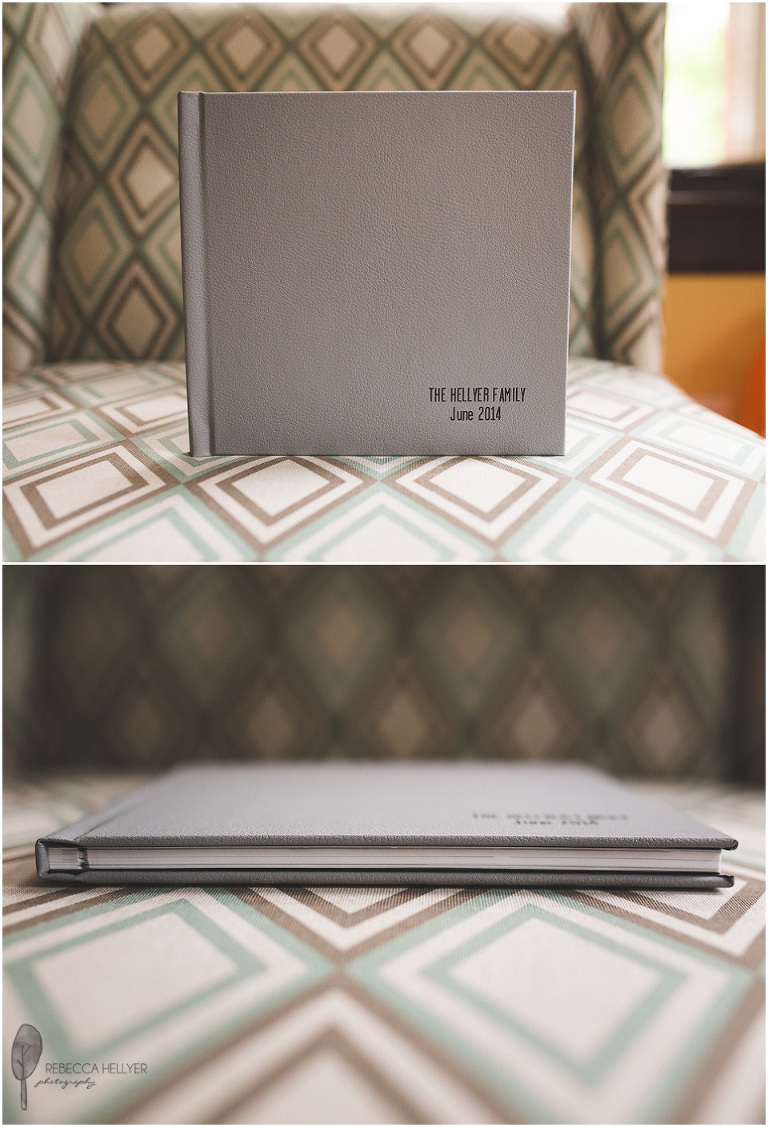 The pages are thicker and sturdier than regular photographic paper, and are almost similar to a cardstock. A gorgeous, high-end cardstock.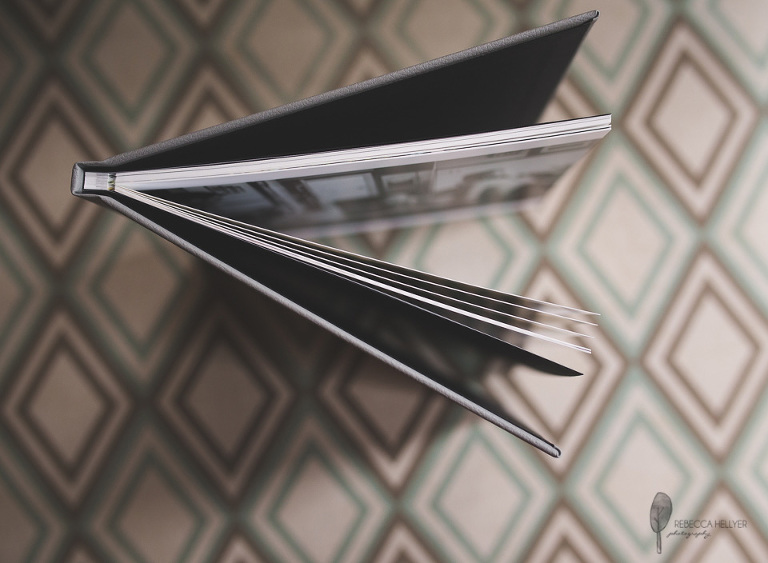 Pages are heavy and hinged so that they lay flat when opened. There is a small gutter (seam) that runs down the center of the book, but this doesn't effect the beautiful full page panoramic spreads.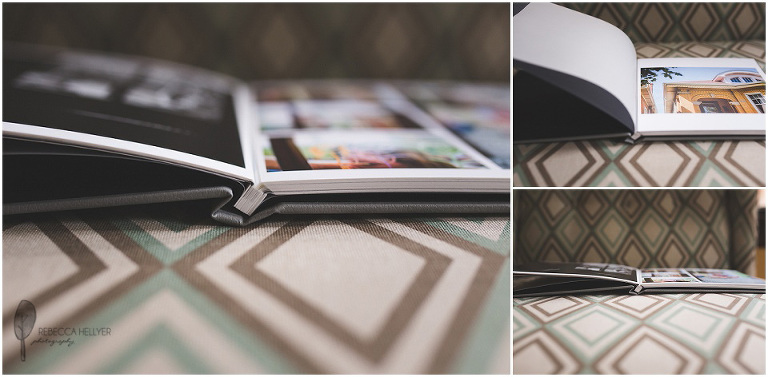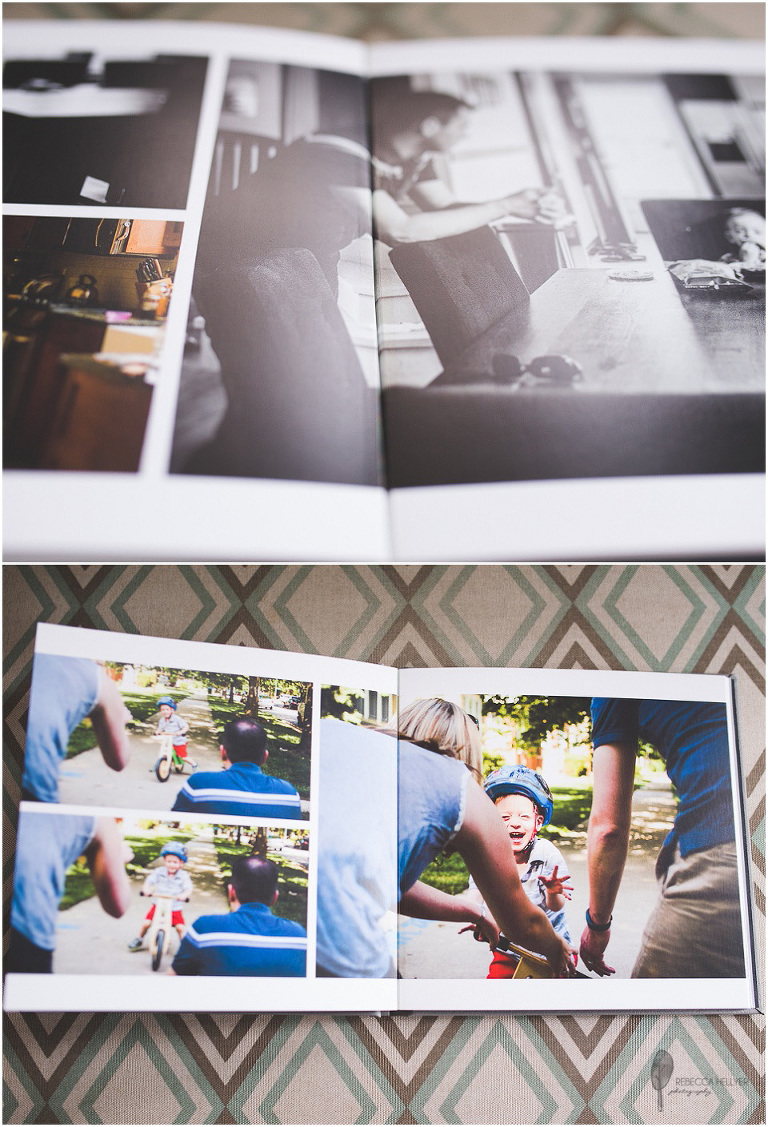 These books are GORGEOUS. Really, really beautiful. Don't forget to ask me about adding one on to your session! And if you're a newborn client, you're in luck and you will receive one of these from your session. I can't wait to get your pictures printed and displayed in this gorgeous album!
---
Rebecca Hellyer Photography is a Chicago newborn photographer who specializes in maternity, newborn, child, family and wedding photography. Please contact Rebecca to schedule your custom session today!