In case you missed it, Part I of my apple blossom mini sessions was HERE!
I love, love, love when clients come back to see me as the years go by. This is the third time I've photographed this sweet little lady, and I just LOVE seeing how she's grown and changed. I first photographed her when she was 6 months old and barely sitting up. Now, she's 18 months old and running all over the place, her vocabulary is exploding, and she just keeps getting sweeter and sweeter.
Though she's changed so much since I first met her one thing has remained the same — she's still ah-dorable! I big puffy heart her. She has the most beautiful eyes, the cutest smile, and those cheeks!! Gah! So cute. She usually likes to take her time to warm up to me and she sure does make me work for those sweet smiles, but once we're buddies the cuteness just doesn't stop!
I hope you enjoy these images. I am in love with them. I can't wait to see this little munchkin again!
PS – I'll hopefully be heading back out to the beautiful All Seasons Apple Orchard for more sessions amongst the blossoming apple trees! If you want to be in the know next time around, you should sign up for my newsletter!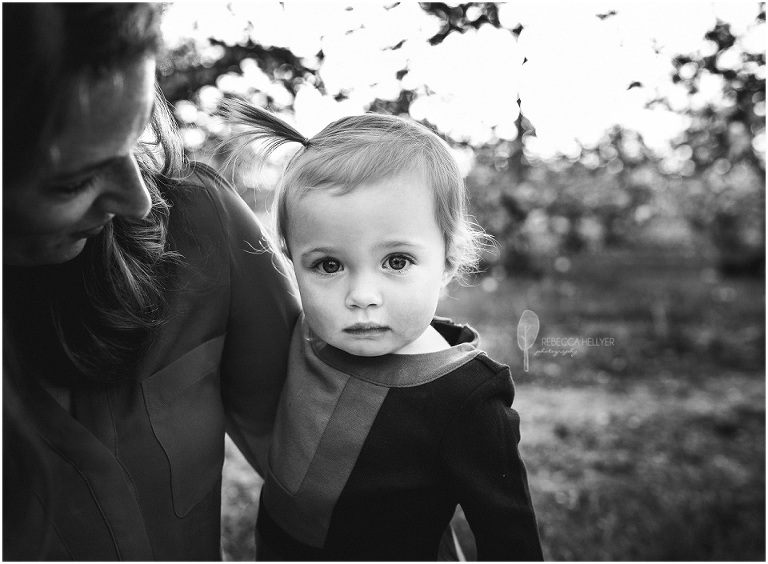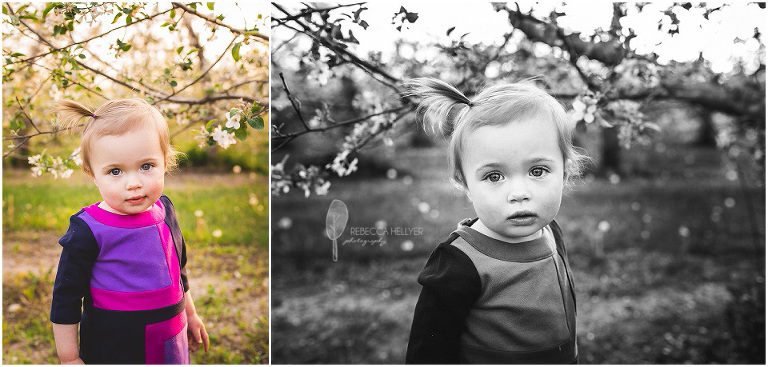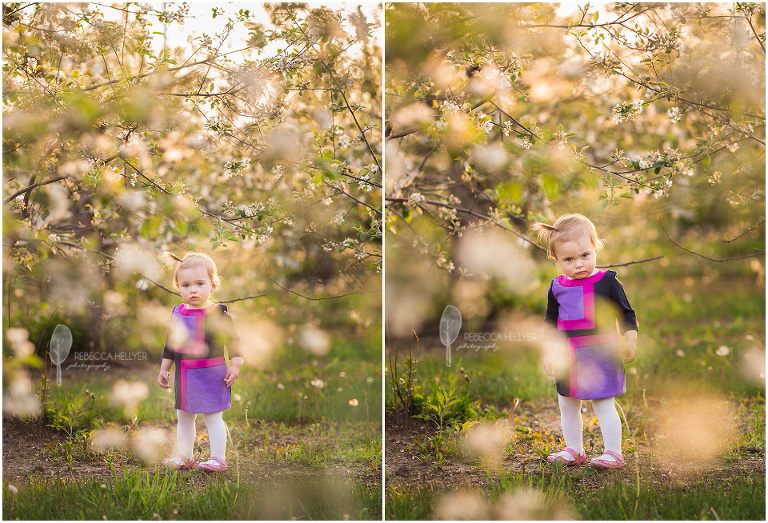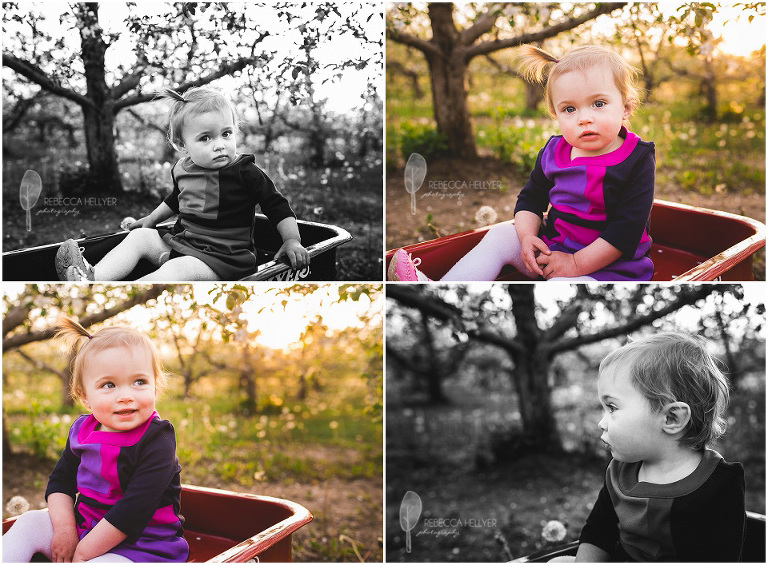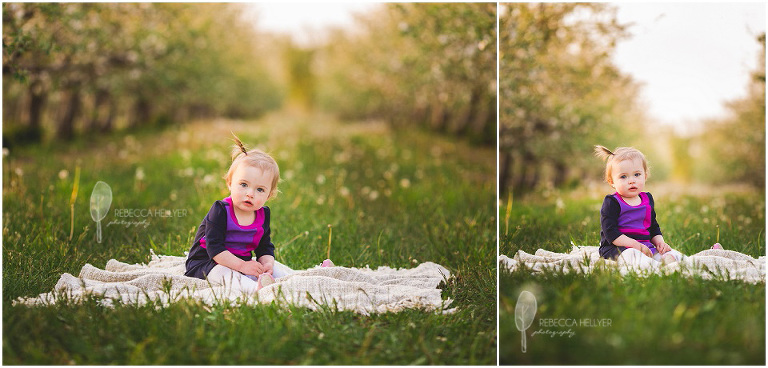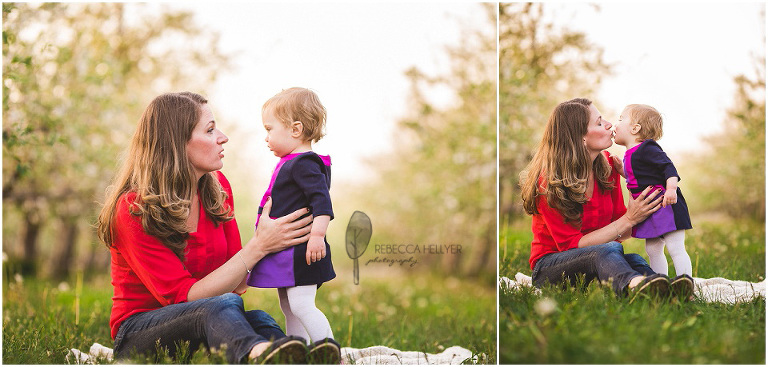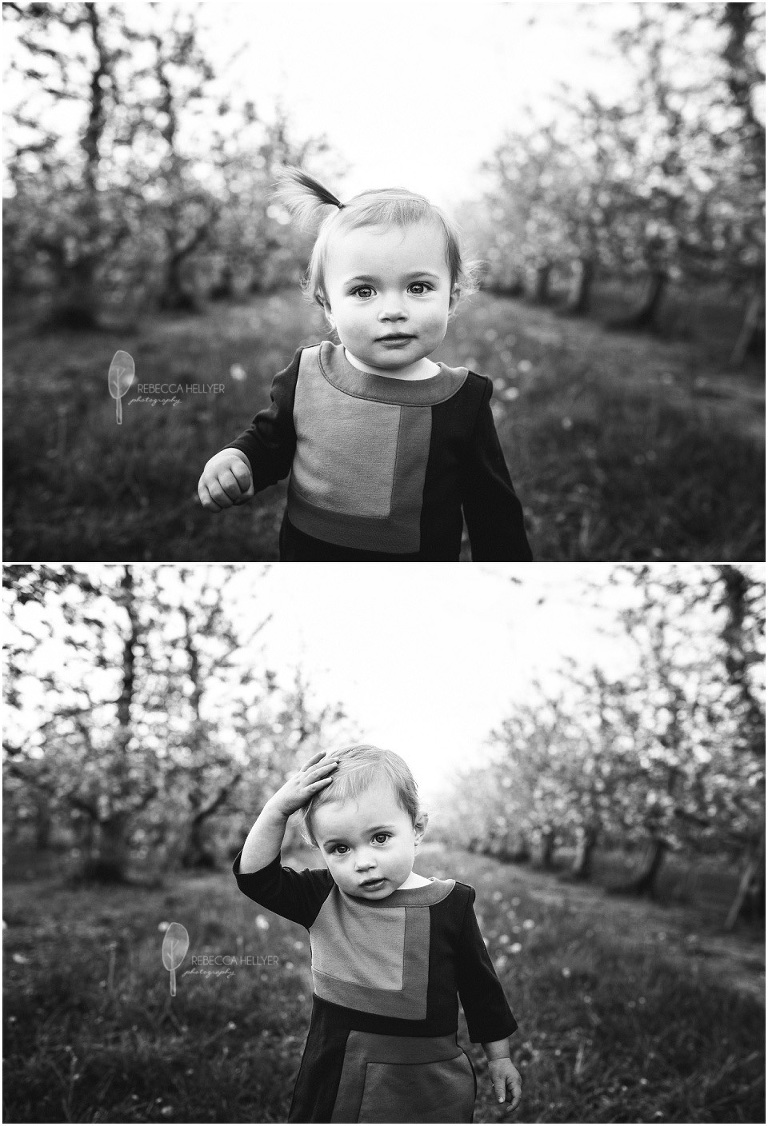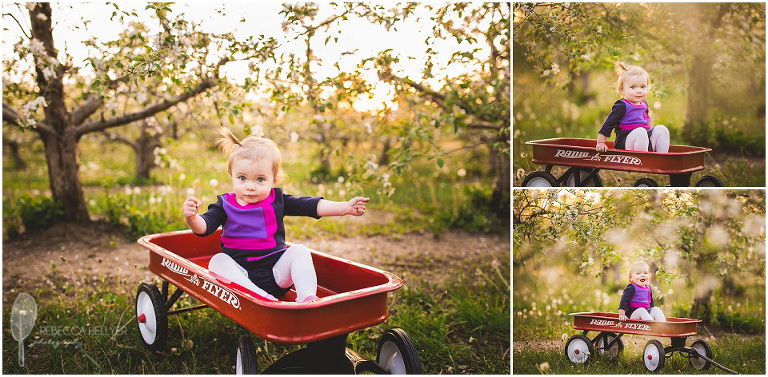 ---
Rebecca Hellyer Photography is a Chicago photographer who specializes in maternity, newborn, child, family and wedding photography. Please contact Rebecca to schedule your custom session today!