Back when the air was still cold and the frost still on the ground I had an urge to shoot somewhere beautiful and warm and full of flowers.  And I thought to myself, "Hey!  What about an apple orchard?!"  One of the best parts about being a Chicago family photographer is that the Chicagoland-area has so many different locations to offer — apple orchards being one of them!
And so I emailed the wonderful owners of All Seasons Apple Orchard in Woodstock, IL and asked if I could come out there…and they said sure!
I'm so incredibly happy that I did!
This family made the drive out to the orchard for some photos amongst the blossoms.  They are adorable!  The last time I saw them the little one was yet to be born!  This time he was eight months old and adorable.  His older sister was just about the sweetest little thing ever, and big brother kept me giggling the whole time.
I can't wait until the next time I get to photograph this sweet family and see how much the children have changed!
PS – keep an eye out for part II of my apple blossom mini-sessions — it's not to be missed!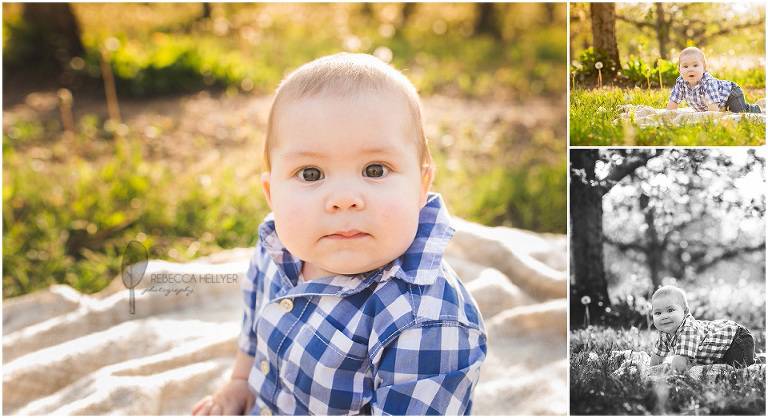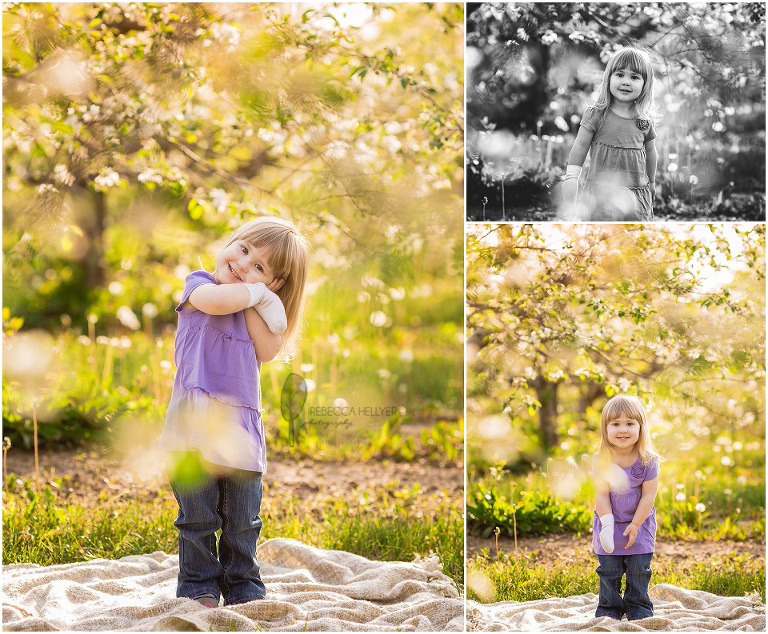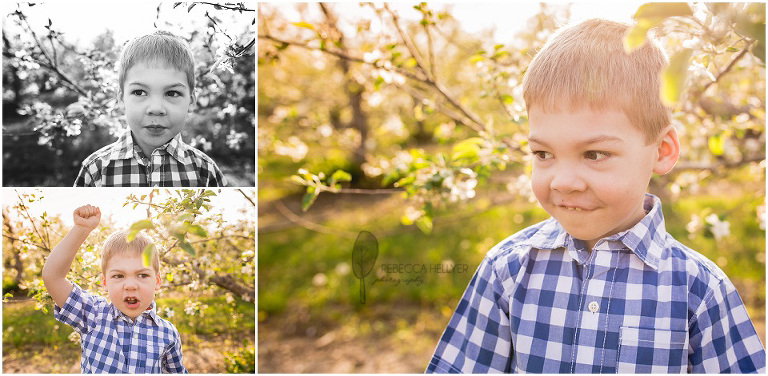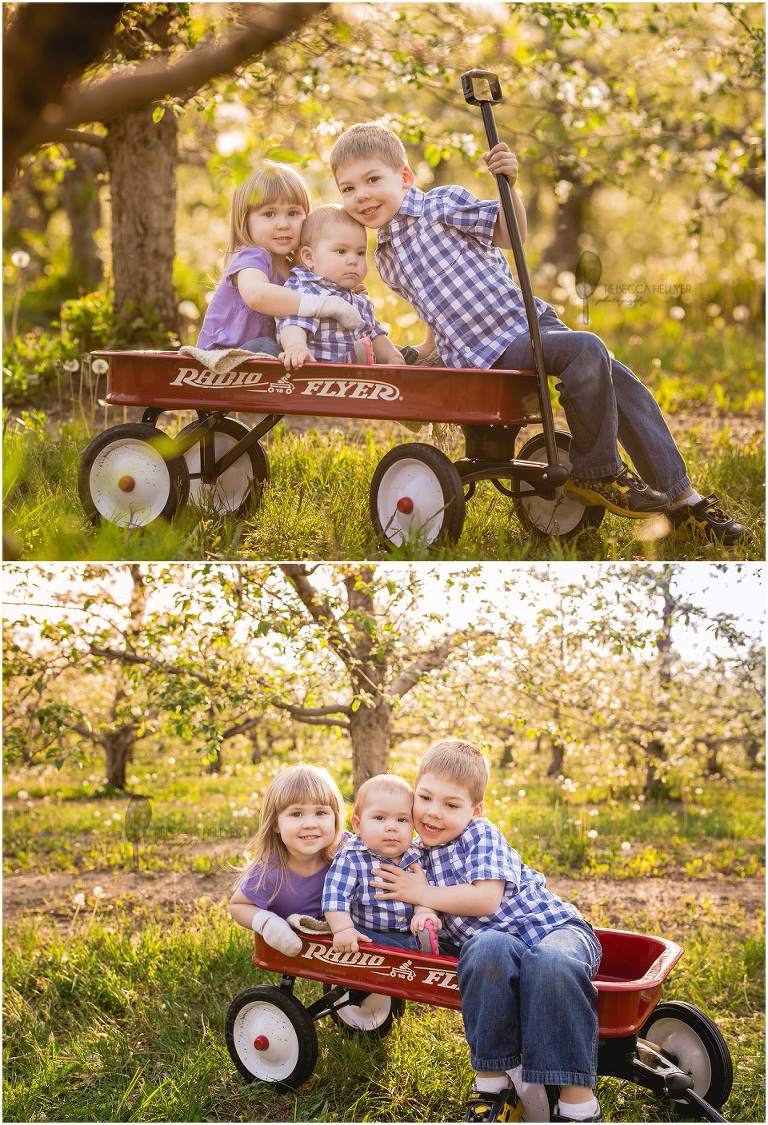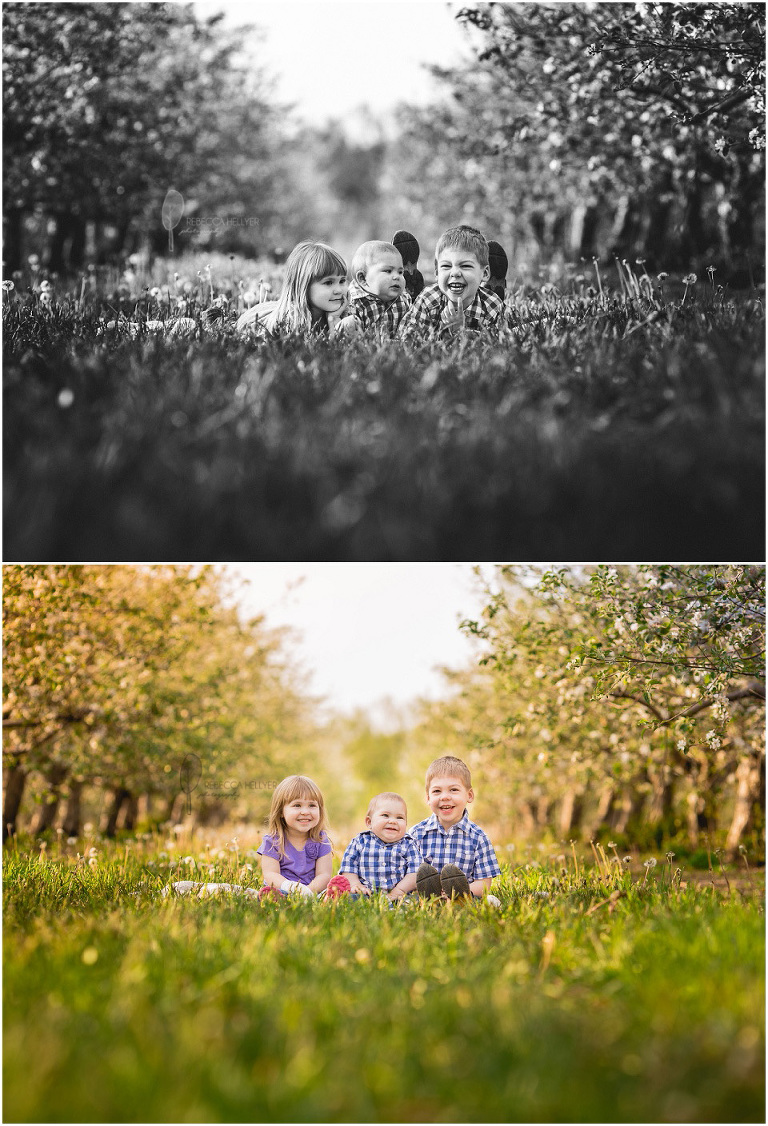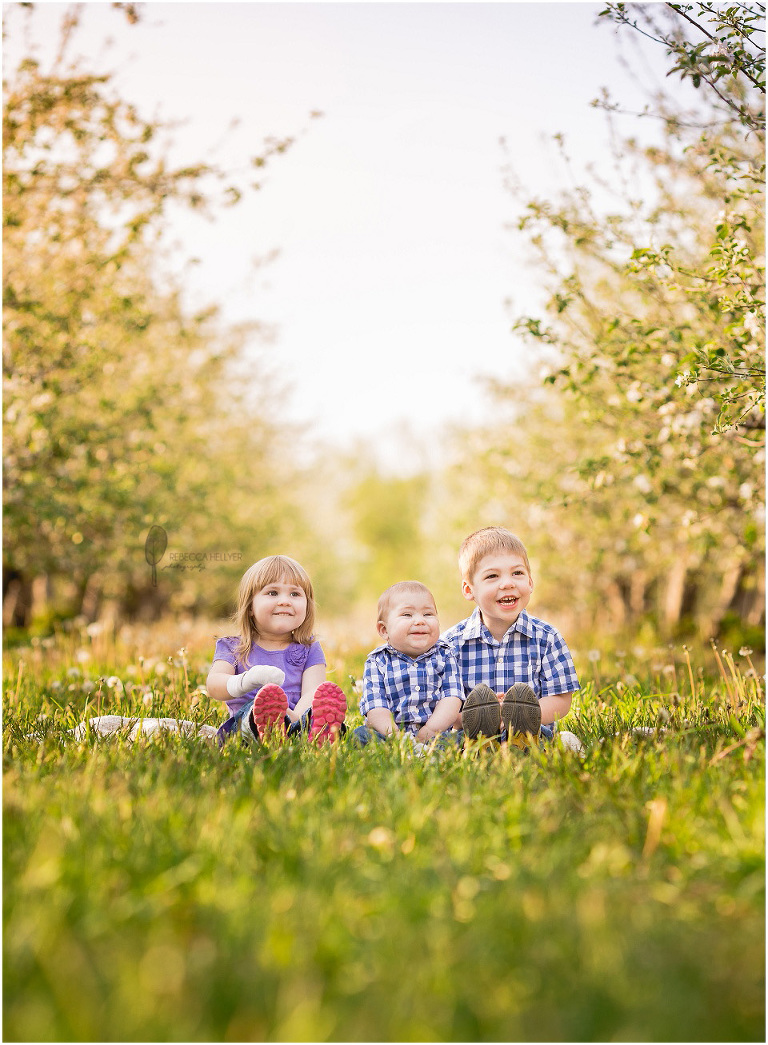 ---
Rebecca Hellyer Photography is a Chicago photographer who specializes in maternity, newborn, child, family and wedding photography. Please contact Rebecca to schedule your custom session today!