One of my favorite things about being a photographer is getting to spend time with really cool people that I would never have met otherwise.  I love to meet new clients and get to know them…maybe I'll make some lame jokes that they feel obliged to laugh at, we'll chat about where they're from, how they met, or our mutual love for Chicago.  Mostly we just have fun…or as much fun as they can possibly have while a relative stranger is all up in their face with a big scary camera…
When I first met Laura and Paul it was like the stars had aligned.  It was a ridiculously beautiful spring evening in the city (finally!), and Laura and Paul were super cute and fun and sweet and just overall cool people who are very much in love.
I asked them how they met and Paul said that from the moment he met her he started putting money aside for a ring.
They are completely smitten with each other.
And what better way to spend a Saturday evening than with two fun people who are so in love that their happiness surrounds them and makes everyone around them happy as well.  We hung out at Montrose Harbor for a couple of hours, exploring and taking in the beauty of the quiet little oasis in the middle of the big city.  And then I made them dip their feet in the ice cold water of Lake Michigan and they totally went along with it.  Told you they were cool.
Laura and Paul, I am so happy to have met you and to have captured this amazing time in your lives.  I can't wait to see what you have planned for your wedding day – I'm sure the wedding will be awesome and fun, because you guys are awesome and fun.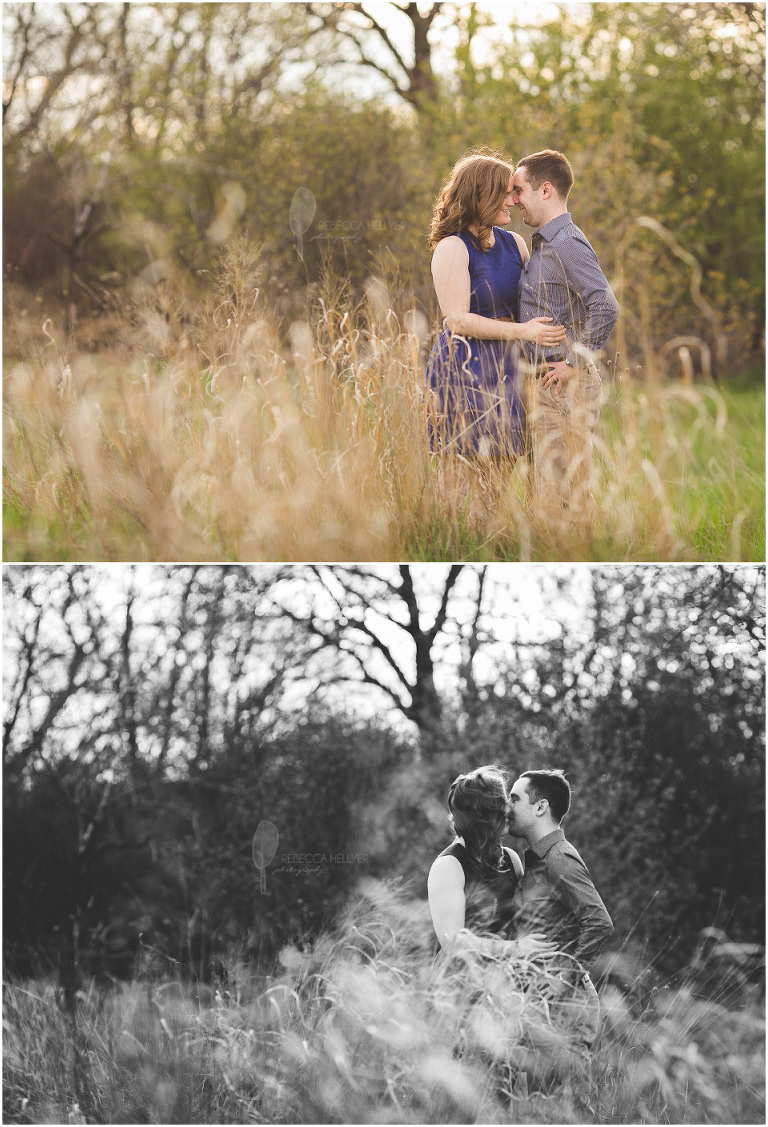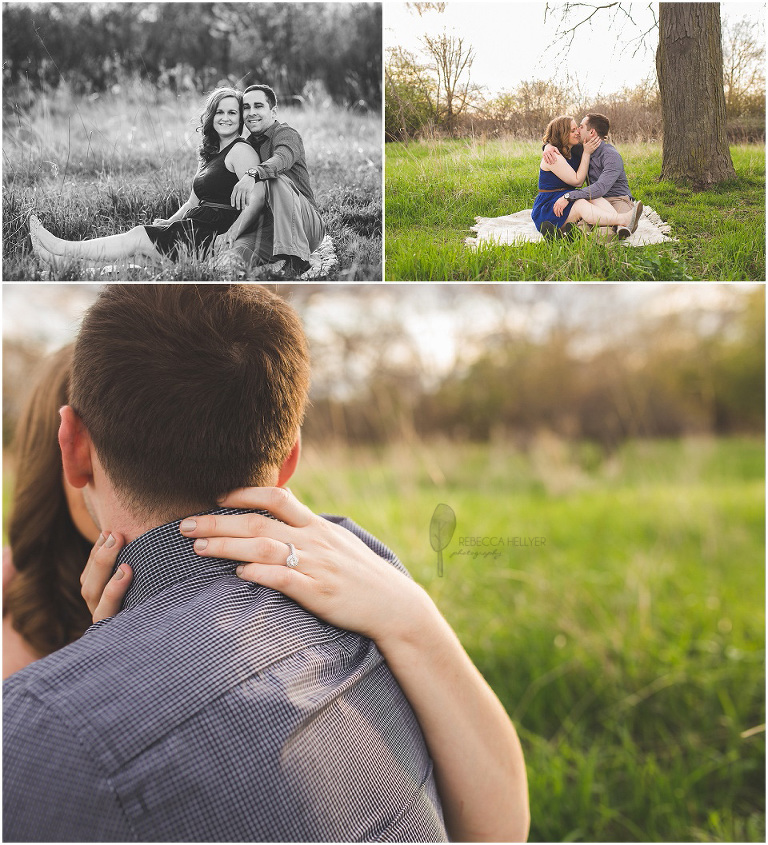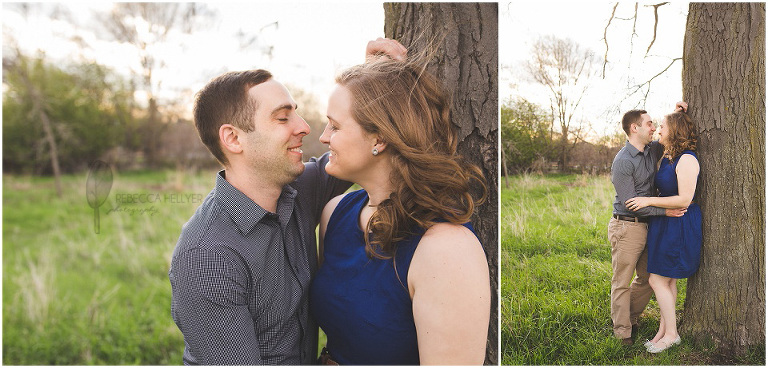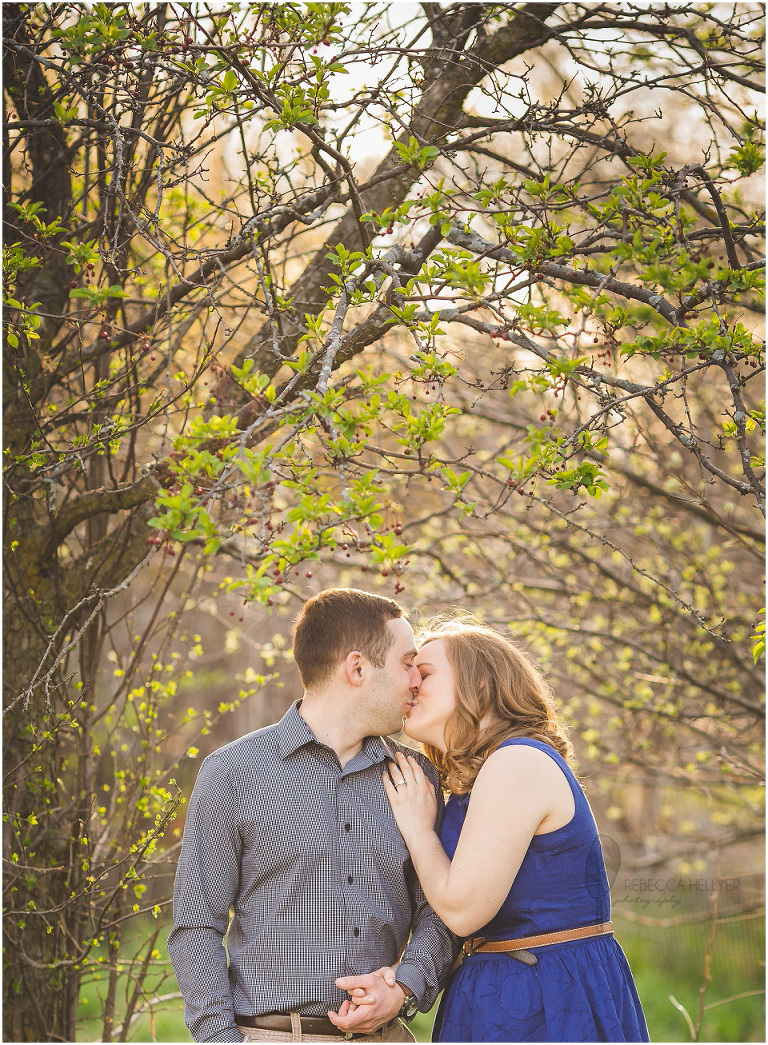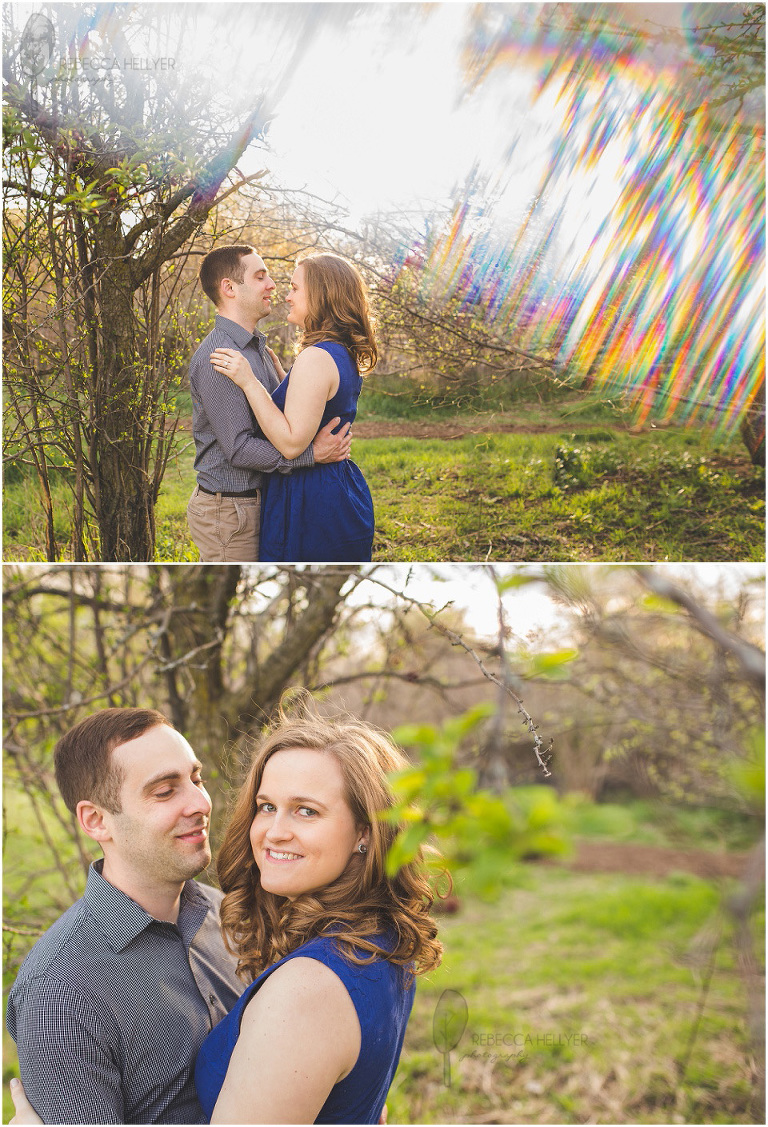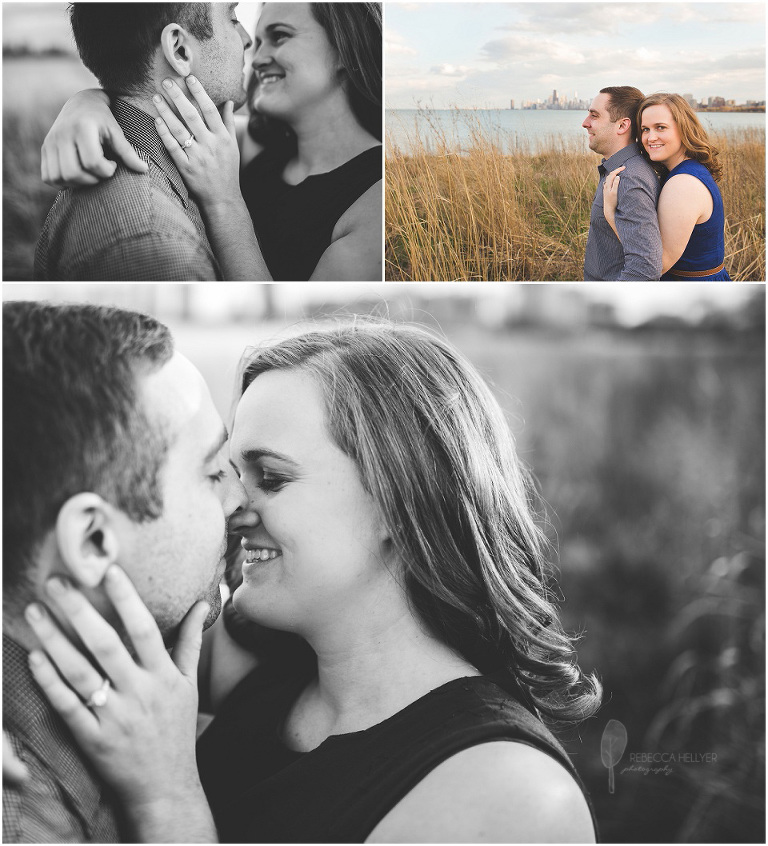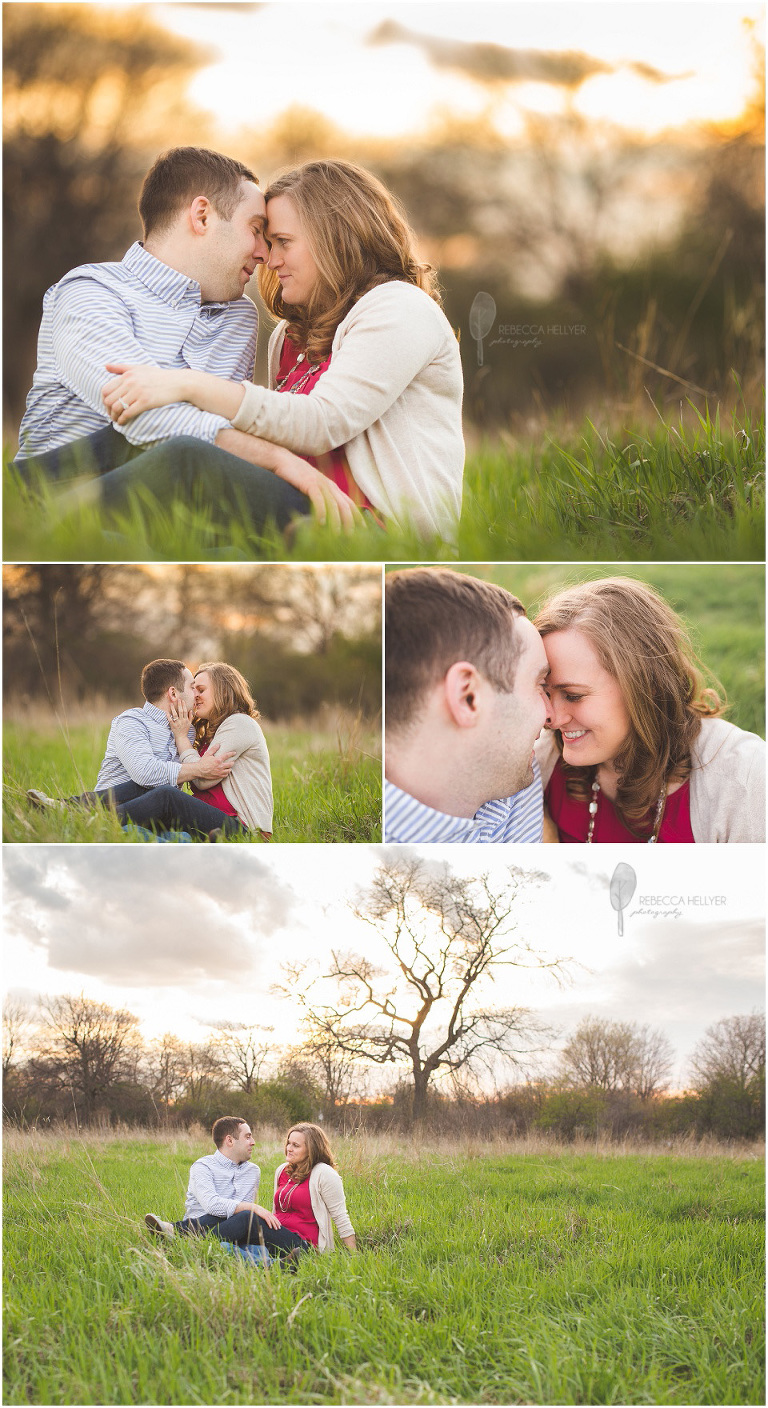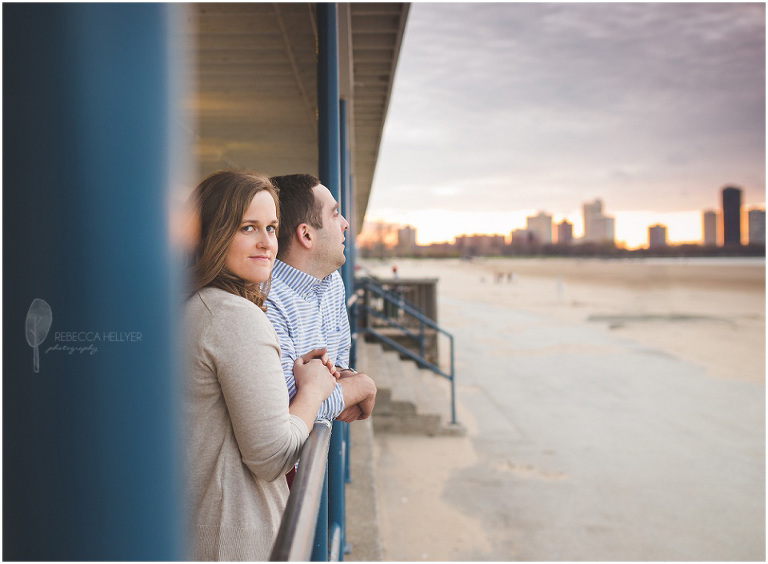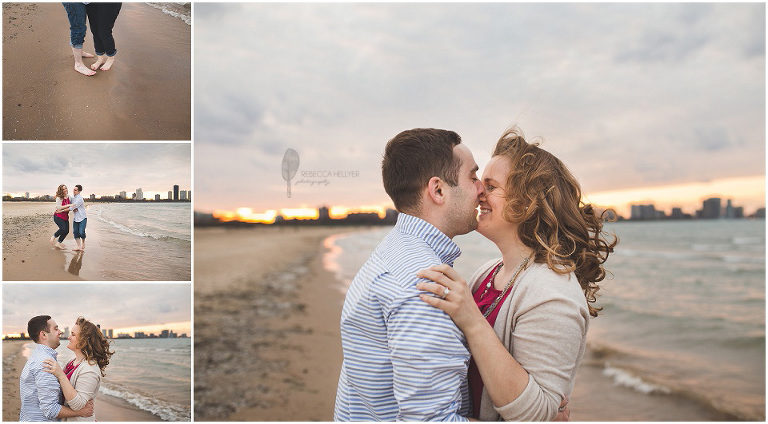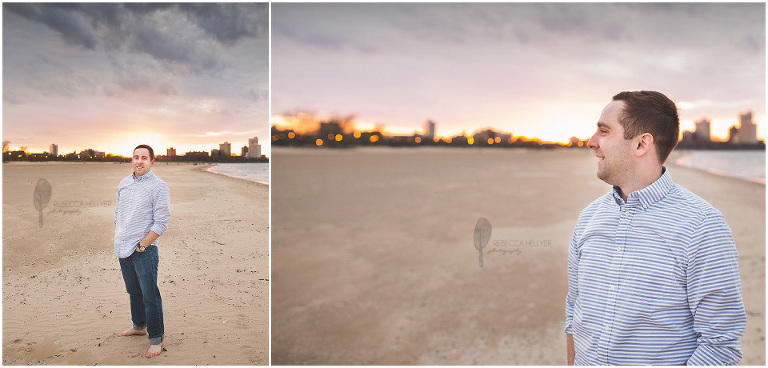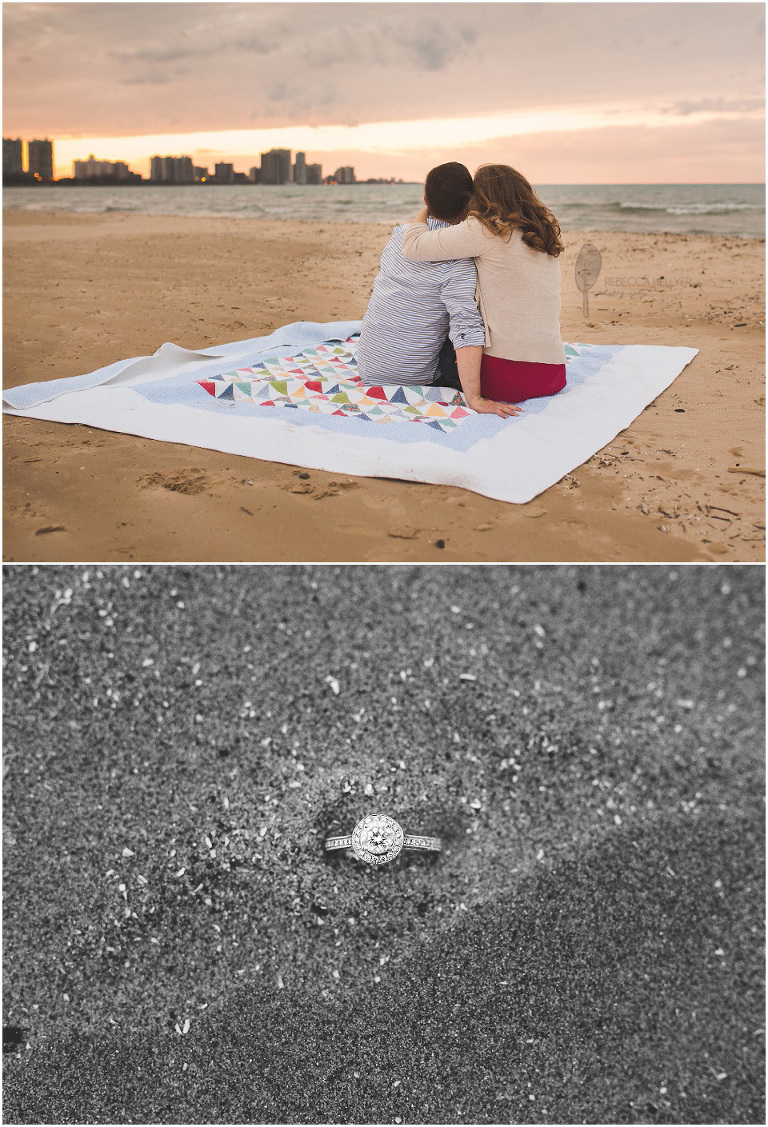 Rebecca Hellyer Photography is a Chicago engagement photographer who specializes in maternity, newborn, child, family and wedding photography.  Please contact Rebecca to schedule your custom session today!